«The first rule of Fight Club is»: We watch it relentlessly!
David Fincher's bid for a «generation» film is «Fight Club» and tonight is the night the 8th Athens Open Air Film Festival chose to welcome it with the bright lights of the big city on your feet.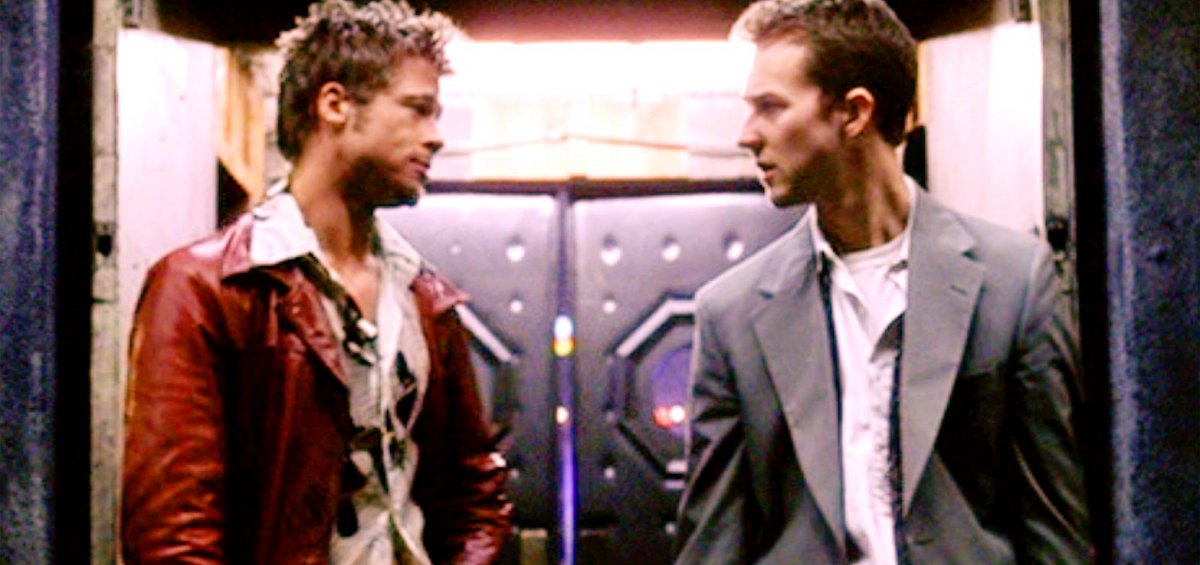 As the 90s were coming to an end and just before the arrival of the new millennium, a provoking film appeared from a big Hollywood studio that was meant to become an object of adoration, hatred, zealotry and meticulous study. «Fight Club» constituted the electrical self-psychoanalysis of the socially castrated Gen-X-er who saw the revolution he always dreamed of for himself, taking place as a figment of his imagination. And as an expression of the totally oppressed imagination of the whole male West civilization in the end of the 20th century, the film suggested the refutation of structures, symbols and ideology, through the paradox story of a suppressed man who searches for a way out in his life and finds it through the illegal (and progressively all the more indecent) actions of a secret fight club. «We are truly free to do anything only after we have lost everything» is the film's absolute slogan, spread from mouth to mouth written on walls, desks and albums.
However, if Fincher's explosive film taught us something, beyond the doubts and the ambiguous performances is that in an undetected environment what brings the cure is not victory – it is the wrestling. The fight. The punch. Thodoris Dimitropoulos
Directed by: David Fincher
Starring: Brad Pitt, Edward Norton, Helena Bonham Carter, Meat Loaf, Jared Leto
Duration: 139'
When: Wednesday, August 1st | 21:30
Where: Lycabettus Theatre (Lycabettus Hill) | Free entrance
• PARKING INFORMATION •
We want to inform you that due to extremely limited parking space, you'll probably drive to the hill only to drop off or pick up people. It is strongly advised to park on alternate spaces.
Publication date: 2018-07-23 13:10:47