The «Long Day Closes» tonight right under the Acropolis!
Terence Davis' masterpiece is screened tonight. Free entrance.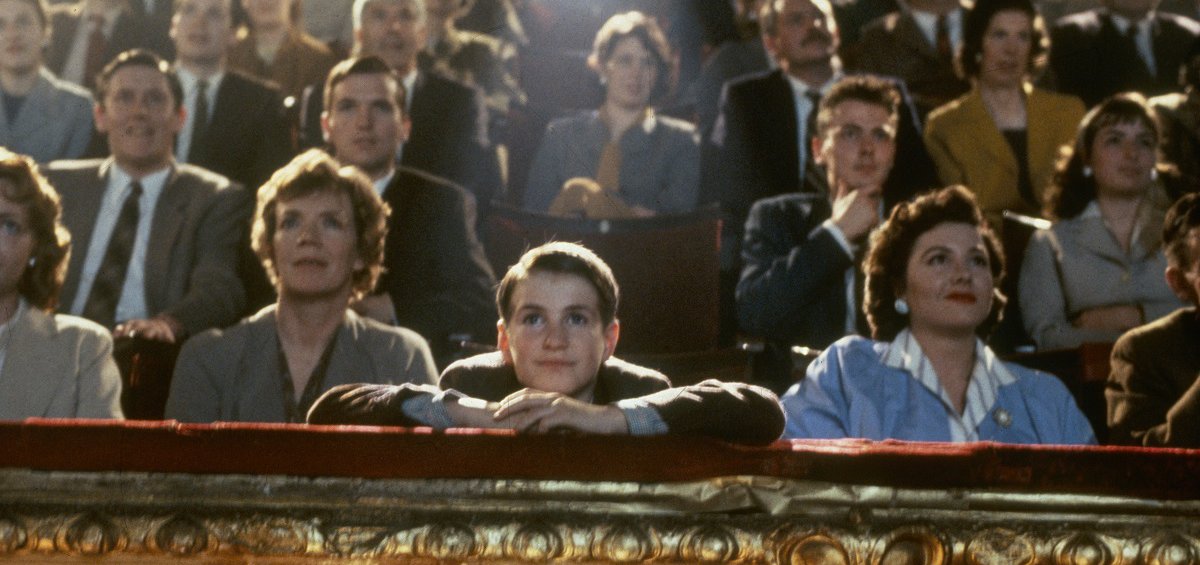 In his first feature film «Distant Voices, Still Lives» (1988), one of the best filmmakers in contemporary British cinema managed to draw upon his painful pre-teen experience something truly precious, a beautiful and bittersweet reflection on the function and the persistence of memory. Four years after the artistic triumph of that film, Davies wanted through the «Long Day Closes» to return again in the past and his hometown: in Liverpool – 1956, in the home he grew up, in the arms of his beloved mother, in the days where the whole world seemed to begin at his family home's doorstep and finish at the end of the road.
Davies structures through his film a compilation of nostalgia, associations and scattered memories, an audiovisual mosaic consisted of images and sounds, adored music and songs which operates illustratively for the heroes or is used as a bridge in between of scenes. All that is tenderly laid down in a masterpiece film, which transmits to the audience successive feelings and moods, making the viewer, for a while, a participant in the details of another life for a while. In stills that do not exist anymore and that seem to have been vanished forever in time, like that haunted sunset which two children indolently watch from a rooftop in the finale of the film.
In collaboration with the British Council
Directed by: Terence Davies
Starring: Leigh McCormack, Marjorie Yates, Anthony Watson, Nicholas Lamont
Duration: 85'
When: Friday, August 24th | 21:00
Where: Dionysiou Areopagitou Pedestrian Precinct (opposite the Acropolis Museum) | Free entrance