Stray Dog (1949)
When: Monday 8th July | 21:30
Where: Riviera Cinema | Free Entry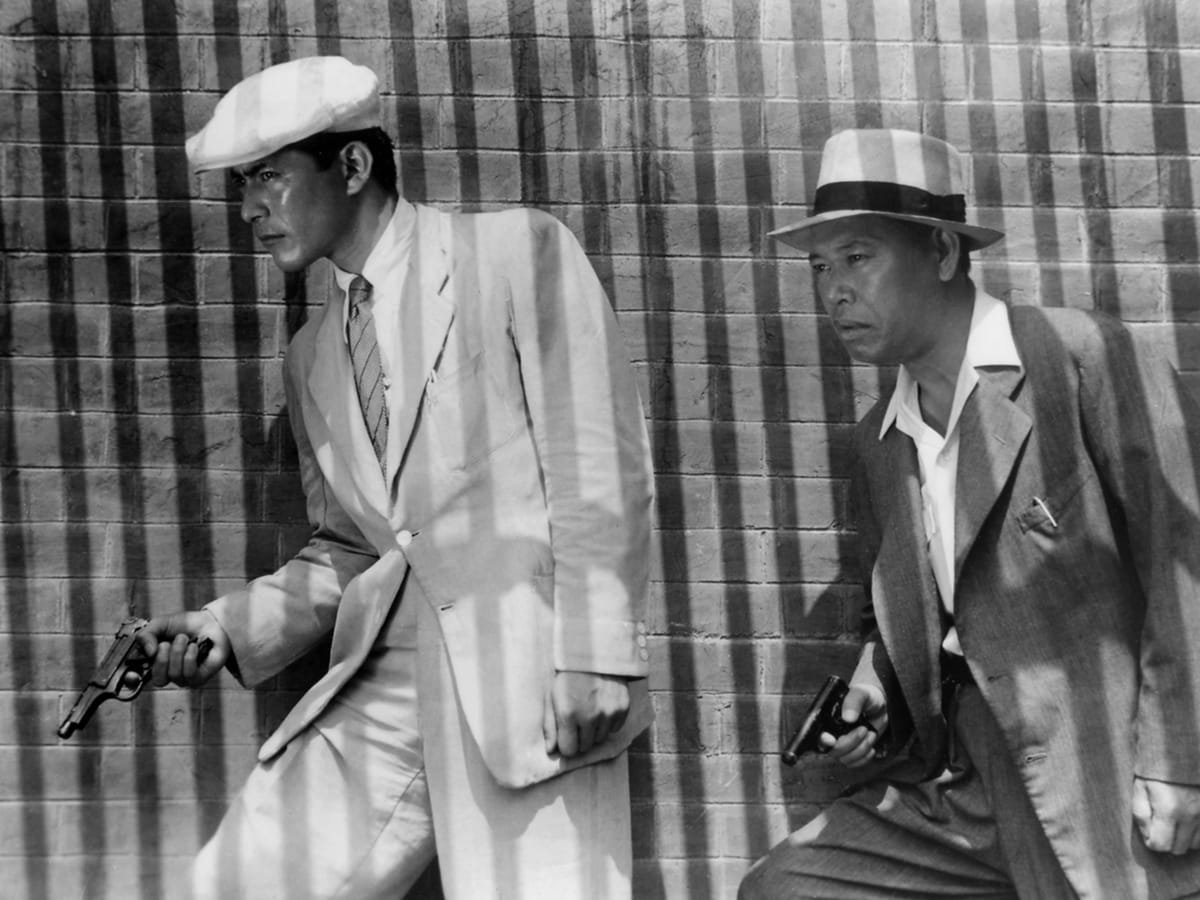 Director: Akira Kurosawa
Cast: Toshirô Mifune, Takashi Shimura, Keiko Awaji, Yasushi Nagata, Reizaburô Yamamoto
Duration: 122'
The citizens of Tokyo are burdened by an insufferable heatwave while young detective Murakami (Toshirô Mifune) boards a city bus full of passengers. A low-life thief manages to relieve him of his service gun and during the chase that ensues manages to escape leaving no traces behind. Murakami reports the theft to the police and then proceeds by looking though all the notorious back alleys of the city trying to infiltrate the illegal gun trade. When the crime department discovers that the gun was used in a recent crime, Murakami has to work with veteran detective Sato (Takashi Shimura) in order to solve the case which will put him in touch with the darkest aspects of himself.
A harbinger of the many crime films that were to follow in later decades, especially in the US, with the odd pairing of main characters , "Stray Dog" is a skillfully directed film Noir influenced by the crime literature of Georges Simenon and Jules Dassin's "The Naked City", which had only been released a year earlier. A trademark of the director, Akira Kurosawa invests in the visual narrative, marginally adding a third character to the story which is none other than the weather conditions surrounding the two heroes and used in such a way as to set the necessary emotional tone at any given time. And so when both the unbearable heat and the suspense hit a critical level a storm comes to temporarily quash the tension, heal wounds and offer somber relief. Aside from being a crime thriller, "Stray Dog" also offers itself as cinematic testimony to a post-war Japan and its harrowing effort to regain lost pride following Japan's humiliating defeat during World War II. It is as harrowing a task as the recovery of a missing weapon which starts off as a matter of personal interest for Murakami before taking on the form of a dangerous obsession. Kostis Theodosopoulos
Commemorative screening on the 70th anniversary of the film's first release. A digitally remastered copy of the film will be screened.​